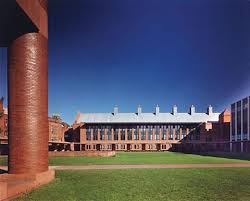 The ScienceHill Cryo-EM  facility has an FEI Talos L120C  Electron Microscope.  It is located in the Bass Center,  room 231. The facility supports negative staining and Cryo-EM, as well as anything necessary to prepare your grids. You can find a list of the equipment available on the Instruments tab. Instructional videos and manuals are also available in the instruments tab.
Usage charges can be found on the Rates tab and reservations for the equipment are on the Scheduling tab.
The ScienceHill Cryo-EM  facility works closely with the Richards Center, where you can find many resources for data analysis of both crystallographic and EM data. If you're interested in collecting Cryo-EM data at the medical campus,  please visit their website here.